Introduction
Biodegradable PLA bags have gained popularity as an eco-friendly alternative to traditional plastic bags. In this article, we will explore the characteristics of PLA bags and address the question of whether they can be safely stored in the refrigerator. For B2B customers seeking sustainable packaging solutions, understanding the properties and limitations of PLA bags is essential. Let's dive into the details.
Are PLA Containers Biodegradable?
Yes, PLA containers are biodegradable. PLA stands for polylactic acid, which is derived from renewable resources such as cornstarch or sugarcane. PLA containers have the ability to break down into natural components when exposed to specific environmental conditions, such as heat, moisture, and microbial activity. This makes them an environmentally friendly choice for packaging applications.
What Is Biodegradable PLA Packaging Material?
Biodegradable PLA packaging material refers to packaging made from PLA, a biodegradable and compostable polymer. PLA packaging material offers similar functionalities to traditional plastic packaging but with the added benefit of being eco-friendly. It can be used for various applications, including food packaging, disposable cutlery, and more.
Is There a Biodegradable Plastic Bag?
Yes, biodegradable plastic bags do exist, and PLA bags are one example. Biodegradable plastic bags are designed to break down naturally over time, reducing their impact on the environment compared to conventional plastic bags. PLA bags, in particular, are made from renewable resources and can be composted in industrial composting facilities.
Does PLA Mean Compostable?
While PLA is biodegradable, it does not necessarily mean that all PLA products are compostable. Compostability refers to the ability of a material to break down under specific composting conditions and turn into nutrient-rich compost. PLA products labeled as "compostable" are specifically designed to meet certain standards and undergo proper composting processes.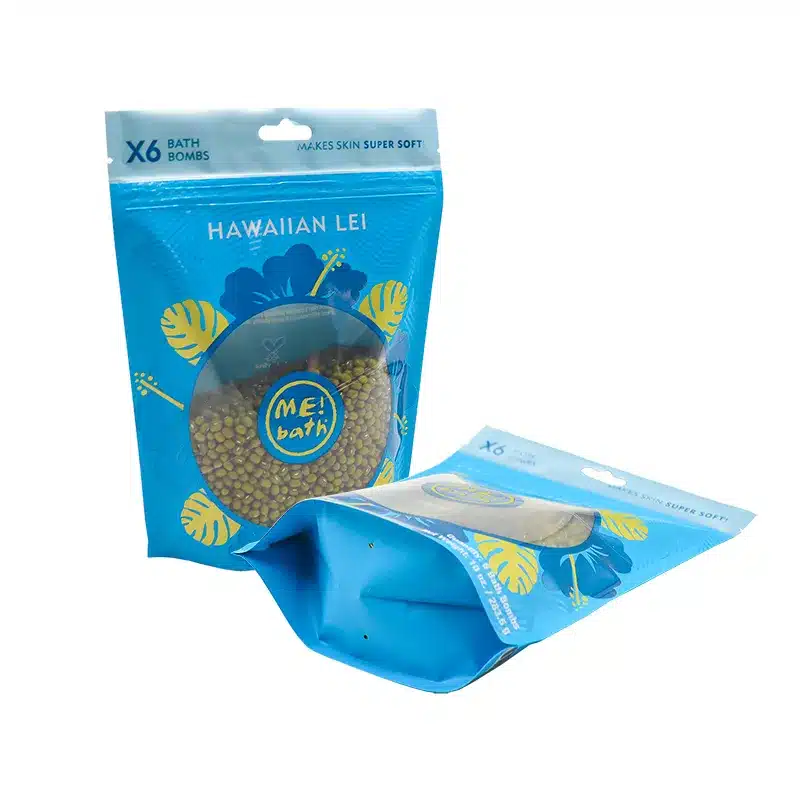 Table: Comparing Biodegradable PLA Bags and Conventional Plastic Bags
| Features | Biodegradable PLA Bags | Conventional Plastic Bags |
| --- | --- | --- |
| Environmental Impact | Low | High |
| Biodegradability | Biodegradable | Non-Biodegradable |
| Material Source | Renewable Resources | Fossil Fuels |
| Temperature Resistance | Limited | Wide range of temperatures |
| Recommended Storage Conditions | Cool and dry | Dry conditions |
| Disposal Options | Industrial composting or proper waste | Landfill, recycling, or incineration |
| | management | |
Can Biodegradable PLA Bags Be Stored in the Refrigerator?
While biodegradable PLA bags are a suitable choice for many packaging needs, they are not ideal for storing perishable items in the refrigerator. PLA has a lower temperature resistance compared to conventional plastics, and prolonged exposure to low temperatures can affect its integrity. PLA bags may become brittle or lose their strength when subjected to extreme cold. Therefore, it is recommended to use alternative storage options, such as glass or BPA-free plastic containers, for refrigerated items.
Conclusion
Biodegradable PLA bags offer a sustainable alternative to traditional plastic bags. They are biodegradable and derived from renewable resources, making them an eco-friendly choice for packaging applications. However, it is important to note that PLA bags may not be suitable for storing perishable items in the refrigerator due to their lower temperature resistance. When choosing packaging options, it is crucial to consider the specific requirements of your products and explore alternative storage solutions when necessary.
At Shenzhen YongLianTai Plastic Bag Co., Ltd., we offer a wide range of biodegradable PLA bags that meet the needs of B2B customers seeking sustainable packaging solutions. Visit our product page to explore our selection and contact us at sales@yltpacking.com for more information on our environmentally friendly packaging options.