Plastic flexible packaging bags are a popular choice in the packaging industry for their versatility and convenience. In this article, we will explore the characteristics of these bags and the different types available. For B2B customers looking for effective packaging solutions, understanding the features of plastic flexible packaging bags is crucial. Let's delve into the details.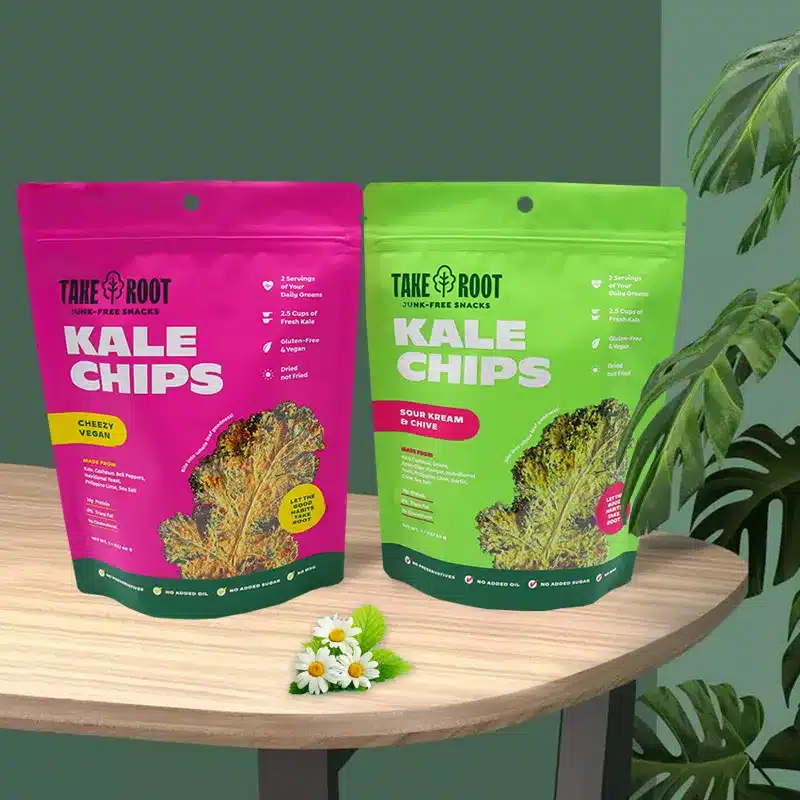 What Is Flexible Plastic Packaging?
Flexible plastic packaging refers to a type of packaging made from lightweight and pliable materials that can easily conform to the shape of the products they enclose. These materials offer excellent barrier properties and are commonly used for various products such as food, beverages, cosmetics, pharmaceuticals, and more.
Characteristics of Plastic Flexible Packaging Bags
Versatility: Plastic flexible packaging bags can be tailored to meet specific packaging needs. They are available in various sizes, shapes, and designs, making them suitable for a wide range of products.
Lightweight and Portable: The lightweight nature of flexible plastic packaging bags makes them easy to handle and transport. This characteristic reduces shipping costs and enhances convenience for manufacturers and end-users.
Barrier Properties: Many plastic materials used in flexible packaging bags offer excellent barrier properties. They can protect the contents from moisture, oxygen, light, and other external elements, ensuring product freshness and extended shelf life.
Custom Printing: Flexible plastic packaging bags allow for high-quality printing, enabling manufacturers to display branding, product information, and attractive designs. This feature enhances product visibility and marketing efforts.
Sustainability Options: With growing environmental concerns, there is an increasing demand for sustainable packaging solutions. Many plastic flexible packaging bags can be made from recyclable materials, contributing to a more eco-friendly packaging approach.
Disadvantages of Flexible Plastic Packaging
While plastic flexible packaging bags offer numerous advantages, they also come with certain disadvantages. Some of these include:
Environmental Impact: The disposal of non-recyclable plastic bags can lead to environmental pollution and harm to wildlife.
Potential for Damage: Flexible plastic bags may not provide the same level of protection as rigid packaging for fragile or delicate items.
Permeability: Certain plastic materials used in flexible packaging may have limited barrier properties, allowing the transmission of gases or odors.
Types of Flexible Packaging Pouches
Plastic flexible packaging bags come in various types, each designed for specific applications. Some common types include:
1. Stand-Up Pouch
Description: Self-supporting base for display.
Common Applications: Food, snacks, pet treats.
2. Zipper Pouch
Description: Reclosable with a zipper seal.
Common Applications: Snacks, dried fruits, coffee.
3. Spout Pouch
Description: Convenient spout for pouring.
Common Applications: Baby food, sauces, beverages.
4. Three-Side Seal Pouch
Description: Sealed on three sides.
Common Applications: Powders, granules, spices.
5. Gusseted Pouch
Description: Expandable sides for increased capacity.
Common Applications: Coffee, grains, pet food.
Conclusion
Plastic flexible packaging bags offer a wide range of characteristics, making them a versatile and popular choice in the packaging industry. Their lightweight nature, barrier properties, and customizability make them suitable for various products. However, it is essential to consider the environmental impact and potential limitations of certain plastic materials. For B2B customers seeking reliable and sustainable packaging solutions, Shenzhen YongLianTai Plastic Bag Co., Ltd. offers a comprehensive range of plastic flexible packaging bags to meet your specific needs. Explore our product page to find the perfect packaging solution for your business.