In the wake of increasing environmental awareness, degradable plastic bags are emerging as a powerful alternative to traditional plastic bags. This article delves into the reasons behind this shift and the transformative impact of degradable plastic bags on our planet.
The Environmental Imperative
As concerns about plastic pollution and its adverse effects on the environment escalate, the demand for sustainable packaging solutions has gained momentum. Degradable plastic bags offer a promising solution to address these challenges.
Understanding Degradable Plastic Bags
Degradable plastic bags are designed to break down into natural components over time, significantly reducing their environmental footprint. Unlike conventional plastic bags that persist for hundreds of years, degradable bags biodegrade more rapidly, ultimately returning to the environment as harmless substances.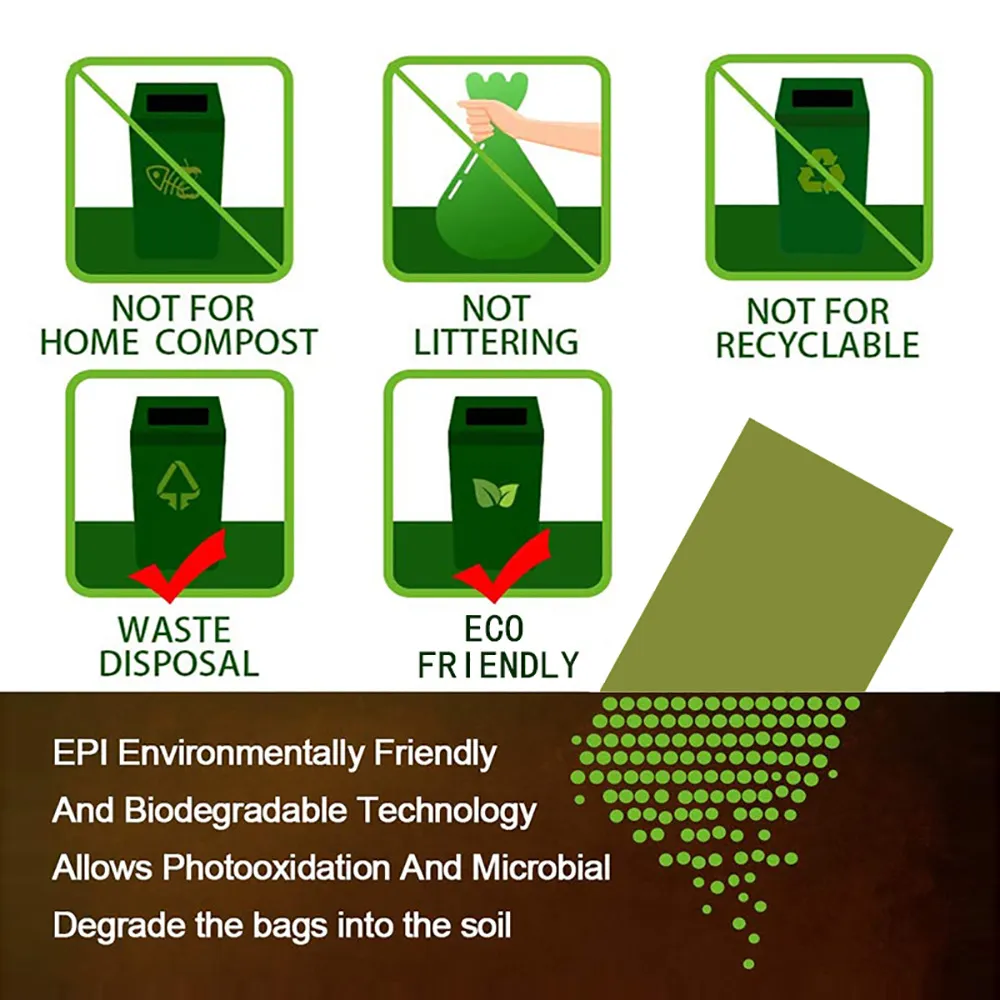 Key Advantages
1. Reduced Environmental Impact
Degradable plastic bags contribute to a cleaner environment by minimizing the accumulation of plastic waste. Their ability to decompose naturally ensures that they don't linger in landfills or marine ecosystems for extended periods.
2. Versatile Applications
Just like ordinary plastic bags, degradable variants offer versatility in terms of packaging solutions. They can be used for various purposes, including shopping bags, food packaging, and more.
3. Consumer Preference
As environmental consciousness grows, consumers are actively seeking products and packaging that align with their values. Degradable plastic bags resonate with this sentiment, making them an attractive choice for eco-conscious consumers.
4. Regulatory Support
Many regions are implementing regulations to limit the use of single-use plastics. Degradable plastic bags often meet or exceed these regulatory requirements, positioning them as a responsible choice for businesses and consumers.
5. Brand Reputation
Businesses that adopt degradable plastic bags demonstrate their commitment to sustainability and responsible environmental practices. This can enhance their brand reputation and foster loyalty among environmentally conscious consumers.
The Transition to a Greener Future
While the adoption of degradable plastic bags is a positive step forward, it's essential to ensure that their production, use, and disposal are aligned with sustainable practices. Businesses and individuals alike play a pivotal role in driving this transition.
At Shenzhen YongLianTai Plastic Bag Co., Ltd., we recognize the urgency of embracing sustainable packaging solutions. Our range of degradable plastic bags reflects our dedication to minimizing environmental impact while meeting diverse packaging needs. Together, we can propel the shift towards a greener future, where degradable plastic bags lead the way in reducing plastic waste and safeguarding our planet.