1. Introduction to Dried Fruit Snack Bags
Dried fruits are a popular snack option globally. Their freshness, taste, and shelf life depend heavily on their packaging. Enter the Dried Fruit Snack Bags, ensuring your snacks remain delightful.
2. Importance of Proper Packaging
Quality packaging preserves freshness, ensures ease of storage, transport, and effective store display.
3. Features of Dried Fruit Snack Bags
| Feature | Benefit |
| --- | --- |
| Airtight seals | Prevents air exposure |
| Moisture-proof materials | Avoids dampness |
| Transparent sections | Showcases the fruit quality inside |
| Branding space | Enhance brand visibility |
4. Customization for Branding
Branding is pivotal in today's market. Use Dried Fruit Snack Bags to enhance brand visibility with logos and product details.
5. Eco-friendly Options
Reduce carbon footprints with environmentally friendly packaging without compromising quality.
6. Types of Bags
Choose from stand-up pouches, zip locks, and resealable bags for diverse needs.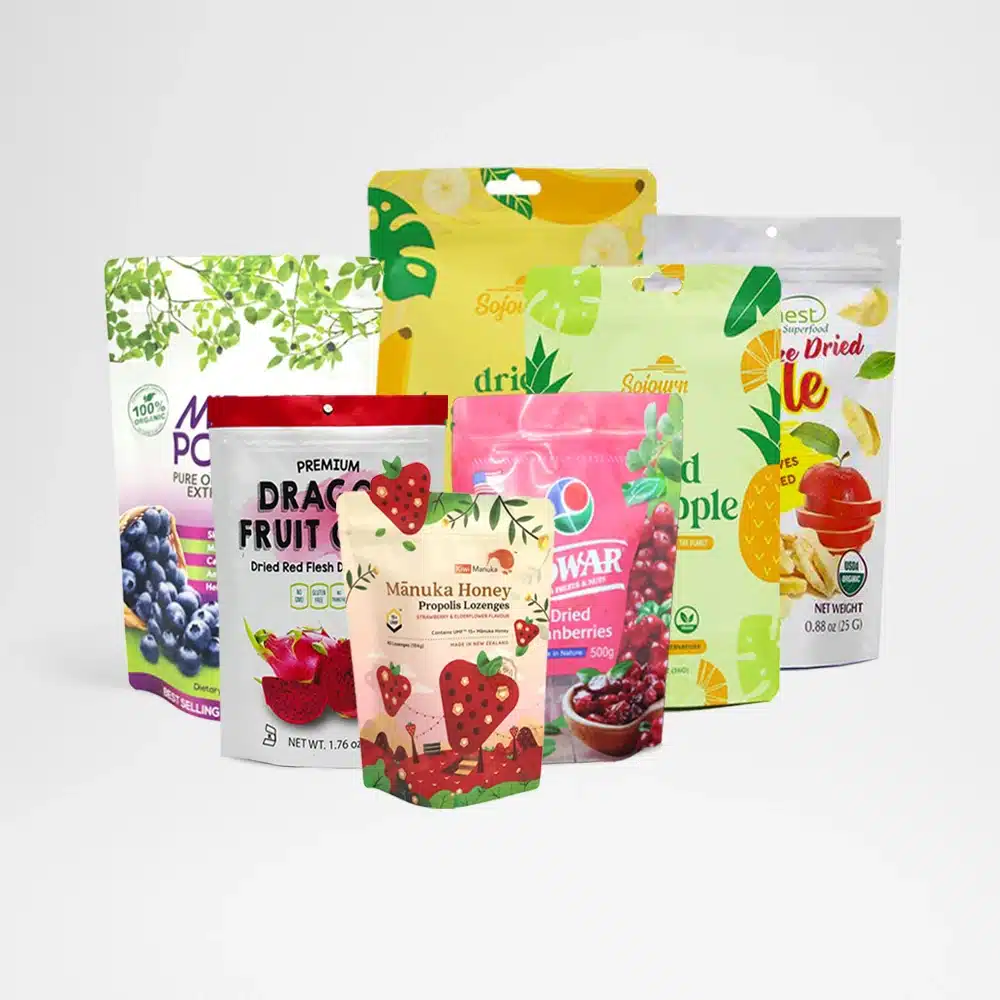 7. Transport and Storage
Optimized for stacking, these bags ensure efficient storage.
8. Quality Materials
Multi-layer lamination ensures strength and preserves freshness.
9. Pricing for Businesses
Ensure best deals with competitive rates for bulk orders.
10. Future Trends
Stay updated with packaging trends like smart QR codes and innovative designs.
11. Trusted Supplier
Engage with proven suppliers like YLTPackaging.
12. Influence on Buying Decisions
Stand out on shelves and influence customers' choices with quality packaging.
13. Safety Standards
Adhere to international health and safety standards.
14. Feedback
Listen to customer feedback for continual improvement.
15. Conclusion: The Future of Dried Fruit Packaging
As consumers become more discerning, the importance of quality, aesthetic, and functional packaging will only increase. Dried Fruit Snack Bags are set to play an integral role in the evolution of dried fruit marketing and sales.
FAQs:
Q: Can these bags be recycled?
A: Yes, many dried fruit snack bags are now designed to be eco-friendly and recyclable.
Q: How long can dried fruits last in these bags?
A: Depending on the airtight seal and material quality, they can last from several months to over a year.
Q: Can I customize the size of the bags for my brand?
A: Absolutely! Most manufacturers, including YLTPackaging, offer customizable sizes.
Q: What's the minimum order quantity?
A: It varies by manufacturer. It's best to get in touch with the supplier directly for such details.
Q: How does packaging affect the price point?
A: Quality packaging might slightly elevate the price but enhances the product's perceived value.
Q: Are there any regulations for dried fruit packaging?
A: Yes, there are international health and safety regulations that manufacturers adhere to.