Sustainable Eco Packaging Bags Manufacturer
100% Compostable and Biodegradable plant based green materials. Sustainable development together with your brand growth.
Taking care about the future of our children, over 76% carbon footprint reduce compare with the petro based plastic bag.
Eco Packaging Bags Products
Eco Friendly Stand Up Pouch
Eco Friendly Flat Bottom Pouch
Eco Friendly Side Gusset Pouch
Eco Friendly Liquid Pouch
Eco Friendly 3 Sides Seal Pouch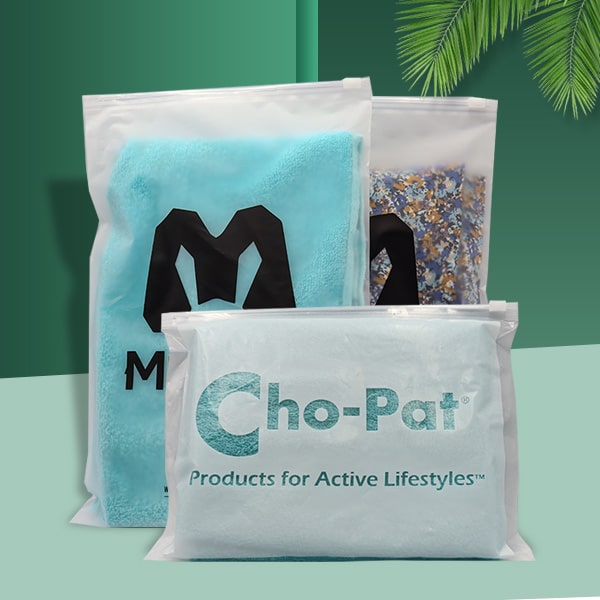 Eco Friendly Sliding Zipper Pouch
Eco Friendly Kraft Paper Bags
100% Eco Plant-based Sustainable Green Materials
Take From The Nature, Return To The Nature.
P.S: The results will be all affected by different environments, temperature, humidity, season, and soil conditions etc.
Don't Let the Earth Abandon People, Stay Away from the White Pollution
As we all know, the natural environment is destroyed by human household garbage and white polluted plastic bags every second. What will happen to the earth when people disappear from the earth? There will be tens of billions of plastic bags left floating around the earth like tumbleweeds, and even after 10,000 years, most of them won't disappear. In 100,000 years, plastic bags will still be found on Earth. These bags fall into the ocean, causing the poor birds in the sky and the poor turtles in the sea to eat and suffocate to death.
In recent years, many countries around the world have begun to "Forbid use of plastic packaging", even into the law enforcement. Such as the European Union. People began to pursue the sustainable development with the earth,such as the eco friend bag.
Green represents life, full of hope, so derived from pure plant-based degradable and recyclable materials…
Professional Eco Packaging bags Service
The Production Process of Eco Plastic Packaging Bags
Eco plastic packaging bag as a very large use of a kind of consumer goods, its use to People's Daily life provides great convenience. Whether it is to go to the market to buy food, supermarket shopping, or buy clothes, buy shoes and so on can not be separated from its use. Although, the use of plastic packaging bags is very extensive, but many friends for its production process is ignorant. So do you know the production process of plastic packaging bags is what? The following food packaging bag manufacturers for you to introduce:
1. Raw Materials of Eco Plastic Packaging Bags
Select the raw material of the Eco Plastic Packaging Bags and determine the material to be used. As a professional manufacturer, we have a sales team of more than 30 people to provide one-stop service before, during and after sale. If it is difficult for you to choose the bag type and bag material thickness, you only need to tell us the products you pack, the product weight, special requirements, market and sales channels, we can provide you with professional packaging packaging recommendations (according to your target market, population, sales environment, climate, target price, competitors, etc.), one-stop to provide personalized packaging advice to you.
2. Printing of Eco Plastic Packaging Bags
Eco Plastic Packaging Bags Printing refers to making the text and pattern on the original manuscript into a printed copperplate, applying ink on the surface of the printing plate, transferring the text and text on the printing plate to the surface of the printed material through pressure, so as to accurately and substantially copy the same printed matter as the original manuscript. In general, printing is mainly divided into table printing and inside printing. The customer needs to provide the source document design draft, AI, PSD, PDF can be. Plastic packaging is different from CMYK in that it is printed according to the color number of a specific pantone color. With more than 1,000 Pantone color numbers, the color control is more precise and strict. We have a professional technician with more than 30 years of printing experience and 2 sets of computer automatic high-speed printing machines with a unit price of more than 250,000 dollars to ensure the quality of printing. By convenient network, the professional sales staff can realize the color check with customers face to face video, which can better meet the needs of different customers.
This process is the first important and strict process of the order, and QC department will control and check the printing color at the same time to pass the next process.
3. Laminated of Eco Plastic Packaging Bags
The basic principle of Eco Plastic Packaging Bags: each material has different advantages and disadvantages, through the medium (such as glue) two or more layers of materials together, so that the packaging film, bag to achieve better performance technology. This technique is called a "compound process" in the production process. Select the suitable environment-friendly glue according to the nature of the customer's bag. Kraft packaging bags and plastic packaging bags, do not use the material requirements of the glue and formula ratio are not the same.
4. Ripening of Eco Plastic Packaging Bags
The purpose of curing of Eco Plastic Packaging Bag is to speed up the speed of glue curing between materials, that is, need to dry the composite glue in the drying room, built-in temperature meter. Hygrometer, alarm clock and dryer. The drying time of various bag types and materials of food packaging bags is not the same, but also related to the season, climate and humidity at that time. The drying time is generally 12-48 hours. This process has the QC department of technical personnel to test the degree of material ripening can be carried out after the next process.
5. Cutting of Eco Plastic Packaging Bags
Cut of Eco Plastic Packaging Bags the printed and composite materials into the specifications required by customers (width, length, organ width, etc., customized)
6. Bag making of Eco Plastic Packaging Bags
Will be printed, composite, slitted materials into all kinds of bags required by customers. Can make a variety of bag types: three side sealing bag, three-dimensional bag, eight side sealing bag, side organ bag, zipper bag and so on. At the same time, it will also drill holes (aircraft holes, disc holes, round holes, etc.) and add bone zipper and other synchronous. We have 6 bag-making machines with excellent operation. The computer machine controls the size and quantity of bags. In this process, QC workers will also control the bag manufacturing to meet customer requirements.
7. Quality control of Eco Plastic Packaging Bags
The quality control of Eco Plastic Packaging Bags mainly includes three aspects: pre-warehousing testing of raw materials, online testing of products, and pre-shipment inspection of products. The QC team of 15 people carries out quality inspection on the whole batch of orders according to each order and the special requirements of customers, not random inspection but one bag inspection, which can better meet the requirements of high quality and strict customers. This is the important reason why we have been developing more and more prosperous in the packaging industry for 18 years. Quality has always been our top priority. We have been insisting on the goal of making customers' packaging bags more beautiful and personalized.
Eco Friend Packaging Bags FAQ
Don't Need Sacrifice the Eco Bag Quality and Function.
You Can Meet Your Right Bag Here Whatever You Need.
Free Consult Now!
100% privacy – We will never spam you!