1. Introduction to Fruit Packaging Suppliers
In the realm of fresh produce, the role of packaging is indispensable. It's not just about containment; it's about protection, presentation, and ensuring prolonged freshness. This is where Fruit Packaging Suppliers like ShenZhen YongLianTai(YLTpacking) step in, offering solutions that cater to both the practical and aesthetic needs of the market.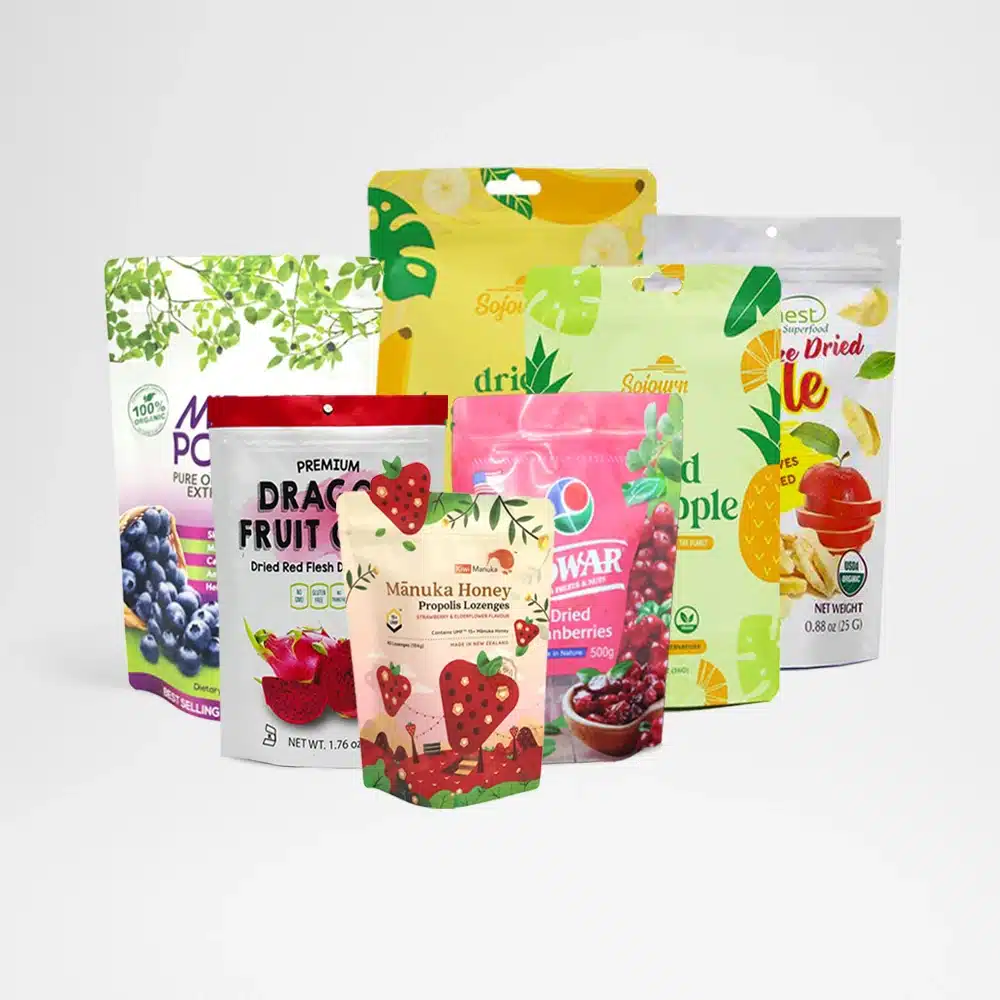 2. The Importance of Specialized Fruit Packaging
Fruits are delicate, and their freshness is paramount. Specialized packaging not only safeguards them from external factors but also showcases them in a manner that appeals to consumers, enhancing their overall buying experience.
3. Evolution of Fruit Packaging
From simple mesh bags to advanced, breathable pouches, the journey of Fruit Packaging reflects continuous innovation and adaptability. The contemporary solutions are designed with both the fruit and the consumer in mind, ensuring optimal freshness and convenience.
4. Benefits of Collaborating with Specialized Fruit Packaging Suppliers
Choosing the right supplier for fruit packaging offers several distinct advantages:
Expertise: Specialized suppliers have in-depth knowledge of the unique needs of fruit packaging.
Quality Assurance: Established suppliers ensure consistent quality, safeguarding the freshness and appeal of the fruits.
Customization: Suppliers offer tailored solutions, from design to material selection, aligning with brand requirements.
Sustainability: Many leading suppliers prioritize eco-friendly packaging options, catering to the growing demand for green solutions.
5. How Packaging Influences Consumer Choices
In the fresh produce aisle, packaging plays a pivotal role in a consumer's decision-making process. A well-designed, high-quality package communicates the freshness and quality of the fruits inside, influencing purchasing decisions and fostering brand loyalty.
6. Materials Commonly Used in Fruit Packaging
The choice of material plays a crucial role in fruit packaging. Here's a table illustrating popular materials and their respective benefits:
| Material | Benefits |
| --- | --- |
| PET | Clear visibility, lightweight, and recyclable |
| Mesh | Breathability, ensuring fruits remain fresh |
| PE | Flexibility, durability, and moisture resistance |
| Bioplastics | Environmentally-friendly, biodegradable, and reduces carbon footprint |
7. Sustainability: A Growing Trend in Fruit Packaging
With the increasing emphasis on environmental responsibility, brands are leaning towards sustainable packaging solutions. ShenZhen YongLianTai(YLTpacking) is at the forefront of this movement, offering packaging solutions that are both eco-friendly and effective.
8. Crafting the Perfect Fruit Packaging with ShenZhen YongLianTai(YLTpacking)
Consultation: Discuss your requirements and brand vision with our experts.
Design Phase: Our team presents design prototypes, ensuring they resonate with your brand's aesthetics.
Material Selection: Choose from a range of materials that best suit your product's needs.
Manufacturing: After approval, the design transitions to production, adhering to the highest quality standards.
Delivery: With our efficient logistics, expect timely delivery to your doorstep.
9. Why ShenZhen YongLianTai(YLTpacking) is the Premier Choice
Having carved a niche since 2005, ShenZhen YongLianTai(YLTpacking) Plastic Bag Co.,Ltd stands as a beacon in the fruit packaging industry. Our strengths encompass:
A holistic suite of services, from ideation and design to manufacturing, logistics, and unparalleled after-sales support.
A commitment to delivering top-tier, bespoke packaging solutions tailored to each brand's unique requirements.
A responsive approach, ensuring client satisfaction at every touchpoint.
For a detailed, personalized packaging solution, reach out to us for a quote today!
10. Testimonials from Leading Brands
"YLTpacking's expertise in fruit packaging has significantly elevated our brand's market presence. Their attention to detail and commitment to quality is unparalleled." – Tropical Harvest Inc.
"Our association with YLTpacking has been consistently exceptional. Their innovative designs and sustainable packaging solutions have given our brand a competitive edge." – Green Orchard Farms
11. Addressing Key Concerns in Fruit Packaging
In the packaging domain, prevalent concerns often revolve around sustainability, cost-effectiveness, and innovative design. At ShenZhen YongLianTai(YLTpacking), we proactively address these by offering:
Green solutions that prioritize both quality and the environment.
Competitive pricing structures without compromising on value.
Cutting-edge design services that resonate with modern consumers.
12. Embarking on Your Customized Fruit Packaging Journey
Starting this journey with us is seamless. Visit our official website, explore our diverse offerings, and initiate a conversation with our dedicated team. We're poised to guide you at every step, ensuring your brand's vision is realized.
13. Conclusion: Partner with the Best in Fruit Packaging
In the vibrant world of fresh produce, the right packaging can significantly influence brand perception. With ShenZhen YongLianTai(YLTpacking)'s specialized solutions, ensure your fruits not only remain fresh but also captivate consumers. Ready to redefine your brand's packaging narrative? Engage with us today!