Printing on food packaging bags is a critical process that requires careful attention to ensure food safety, brand representation, and consumer appeal. This article highlights three key points to pay attention to during the printing process of general food packaging bags. As a B2B customer in the food industry, understanding these points can help you deliver high-quality, safe, and attractive food packaging solutions to your customers.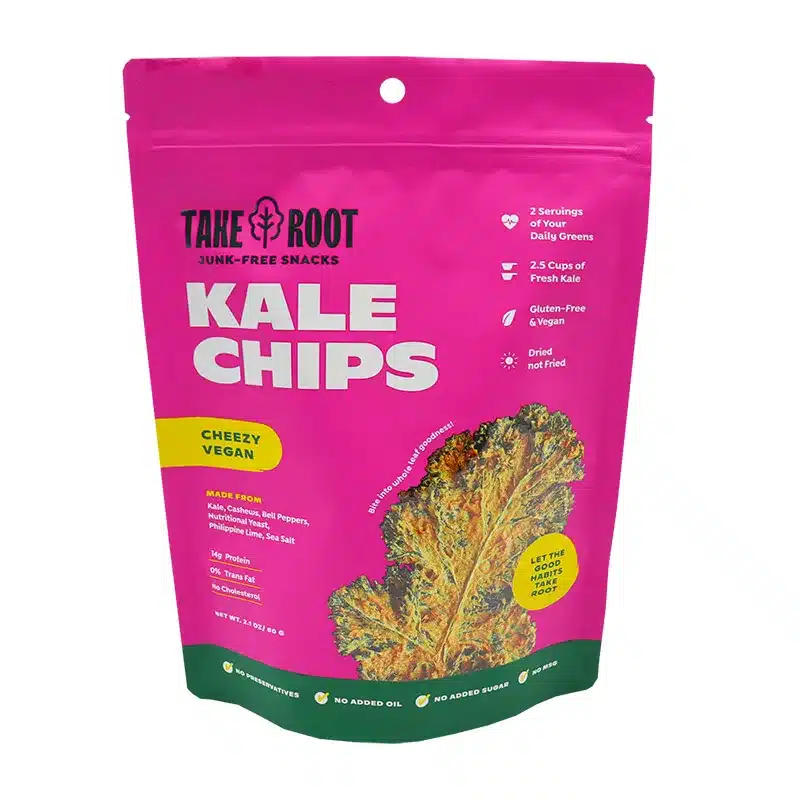 What Plastic Bags are Best for Food Packaging?
Choosing the right plastic bags for food packaging is crucial to maintain the quality and safety of the packaged food. The most commonly used plastic bags for food packaging include:
LDPE (Low-Density Polyethylene) Bags: LDPE bags are versatile, lightweight, and have good moisture resistance, making them suitable for various food items, including dry goods, produce, and frozen foods.
PP (Polypropylene) Bags: PP bags offer excellent clarity and heat resistance, making them ideal for showcasing bakery items, snacks, and confectionery.
PET (Polyethylene Terephthalate) Bags: PET bags have superior barrier properties, making them suitable for packaging beverages, sauces, and other liquid food items.
What is the Most Popular Food Packaging?
The popularity of food packaging varies based on factors such as convenience, sustainability, and consumer preferences. Some of the most popular food packaging types include:
Stand Up Pouches: Stand-up pouches are convenient, versatile, and offer excellent shelf visibility, making them popular for various food products, especially snacks and dry goods.
Ziplock Bags: Ziplock bags are widely used for portioning and storing perishable and non-perishable food items, offering resealable convenience to consumers.
Flexible Packaging: Flexible packaging, such as rollstock and flat bags, is popular for bulk packaging and offers customizable options for a wide range of food products.
What are the 4 Different Types of Food Packaging?
Food packaging comes in various types, each designed to meet specific needs and requirements. The four main types of food packaging are:
Primary Packaging: This is the immediate packaging that comes into direct contact with the food item, such as a stand-up pouch or a food-grade plastic bag.
Secondary Packaging: Secondary packaging provides additional protection to primary packages and includes boxes, cartons, or sleeves.
Tertiary Packaging: Tertiary packaging is used for transportation and bulk handling and typically includes pallets and shrink wrap.
Transport Packaging: Transport packaging ensures the safe transportation of food products from the manufacturer to retailers or end consumers.
What is a Food Safe Bag?
A food-safe bag is made from materials that comply with food contact regulations, ensuring that they do not transfer any harmful substances to the food items they contain. Food-safe bags are manufactured using food-grade plastics and undergo rigorous testing to meet safety standards.
Conclusion
Printing on food packaging bags demands careful consideration to ensure food safety and appeal. By choosing the right plastic bags, understanding popular food packaging types, and adhering to food-safe practices, you can deliver reliable and attractive food packaging solutions to your customers.
For a wide range of food packaging bags and custom solutions, explore YLT Plastic Bag Co., Ltd. Their expertise in food-grade packaging can meet your specific needs and elevate your brand in the food industry.
---
FAQs
1. Can I customize the printing design on food packaging bags? Yes, many manufacturers offer custom printing options to represent your brand and enhance consumer appeal.
2. Are LDPE bags safe for packaging all types of food items? LDPE bags are generally safe for a wide range of food items, but it's essential to ensure they meet specific food safety standards for the intended use.
3. Can I use stand-up pouches for liquid food items like soups or sauces? Yes, stand-up pouches with suitable barrier properties are ideal for packaging liquid food items and ensuring spill-proof transportation.
4. Are food-safe bags suitable for hot food items? Yes, food-safe bags are designed to withstand a range of temperatures, including hot food items, without leaching harmful substances.
5. What is the shelf life of food packaged in food-safe bags? The shelf life of food items depends on various factors, including the type of food, storage conditions, and packaging material. Proper packaging can extend the shelf life of food products.