What are the advantages and disadvantages of block bottom bags?
Advantages of the block bottom bags
Block bottom bag are superior in nature, between the water and gas insulation performance is excellent, professional in packaging, a wide range of uses, can be packaged food, grains, powders and other different forms of products, but also can be packaged electronic products. It can be useful for perishable items perverted to extend their shelf life and storage period. Block bottom bag are light in quality and occupy less space, which can be useful to save space and reduce costs during transportation and storage. It can do both sales packaging and transportation packaging, large size, wide range of application, easy processing, and compared with other packaging materials, Block bottom bag have low raw material and production costs.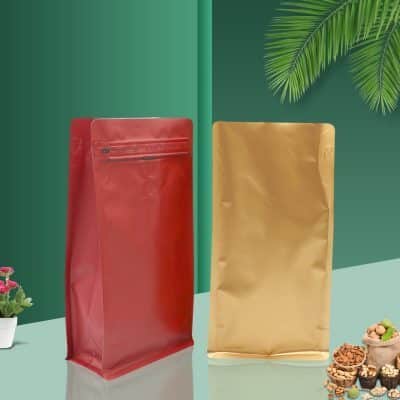 Shortcomings of the block bottom bags
Block bottom bag is mainly custom processing, there is no stock, can only place orders, not suitable for customers with tight delivery time. Of course it is the minimum quantity of an order, not suitable for small quantity of customers. 
Block bottom bag manufacturers can only stand to help customers understand the market by providing more one-stop value-added services to win customers. Through the enterprise's pre-press technology design strength, we can help customers choose the optimal product design solution, help them improve product quality, save costs and maximize customer benefits, thus becoming your regular customers. 
We are producing professional quality of the plastic packing bag, paper bag and Bio-degradable Bags. While ensuring the sound development of basic business, we will give full play to its own service advantages, actively expand new business areas, and create new business growth points for the company. If you are interested, please contact us now.